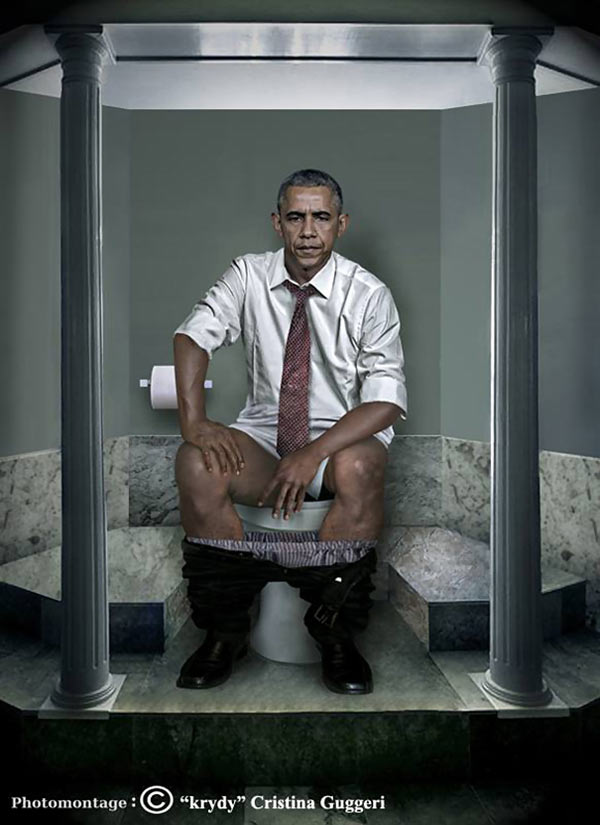 MANY ARE WONDERING HOW THE PRESIDENT SPENDS THOSE FEW SHORTS HOURS WHEN HE IS NOT ON THE GOLF COURSE, BECAUSE OBVIOUSLY, HE SPENDS LITTLE TIME GOVERNING. THE PERPLEXING MYSTERY HAS FINALLY BEEN SOLVED THANKS TO A HIDDEN CAMERA IN THE PRESIDENTIAL JOHN JUST OFF THE OVAL OFFICE.
EMBED CODE
Code for Facebook, Blogs, Websites and Myspace.
Just copy and paste into your site.